We help you

Build your brand. with editorial services. Reach more people in Social Media. Connect with your customers. Bring more customers. Build an awesome Website.
SVM Web Solutions is a full-service web developers based in Chennai. Our company specializes in providing comprehensive solutions for Website Development, Digital Marketing, Editorial Services, and Artwork & Design.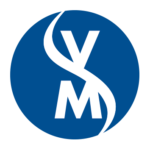 SVM Web Solutions is a one-stop solution for all your digital marketing needs. We specialize in Website Development, Digital Marketing, Editorial Services, and Artwork & Design.
Our team of experts are dedicated to helping you achieve your goals through the latest technologies, innovative strategies, and creative designs.
Whether you need a new website, want to increase your online presence, improve your content, or need help with graphic design, we have the skills and experience to help you succeed.
We strive to create unique and memorable experiences for your customers across all touchpoints.
Website design and development
We Bring awesomeness
to your Website
We specialize in professional website design and development which focus on reaching your business goals. We are experienced in web page design, developing and hosting websites that suit your requirements. The different areas of web design include graphic website design, attractive responsive website designs, and cool website layouts. Looking for a web development company for your enterprise, then we are the one.
We Bring breathtaking
digital ideas
Whether you're just rolling out or sprouting your brand, we will take you to the next level with game-changing technologies and cutting-edge strategies.
We help you to increase the reach and sustained online visibility for your business. We offer you digital marketing services based precisely on the nature of your business, making your organization's presence known in every digital medium and connecting to your target.
Artwork & Design for books and journals
Artwork & Design for books and journals is a specialized service that involves creating and designing the visual elements of a book or journal. This includes tasks such as creating the cover design, designing the layout and typography of the interior pages, and creating any illustrations or graphics that may be included in the publication. The goal of this service is to create a visually appealing and cohesive design that enhances the reading experience and reflects the tone and theme of the book or journal. This service may include working with the author, publisher, or editor to ensure that the design meets their specific needs and requirements.